WORK ON YOUR

OWN TERMS.
GROW YOUR CAREER

IN THE TRADES.
Join the UBILD Network to find work opportunities with the top contractors in the city. Become a contractor, set your own schedule, get hired and get paid.
We connect general and skilled labourers like you with top-contractors in the city looking for temp and full-time labour.
Get Paid Every Week
No more chasing employers. We wire money directly to your account every week.
We Help You Grow
Get the tools and support you need to grow your earnings and your business.
Be Your Own Boss
Set your own schedule and get support from your account rep to get hired faster.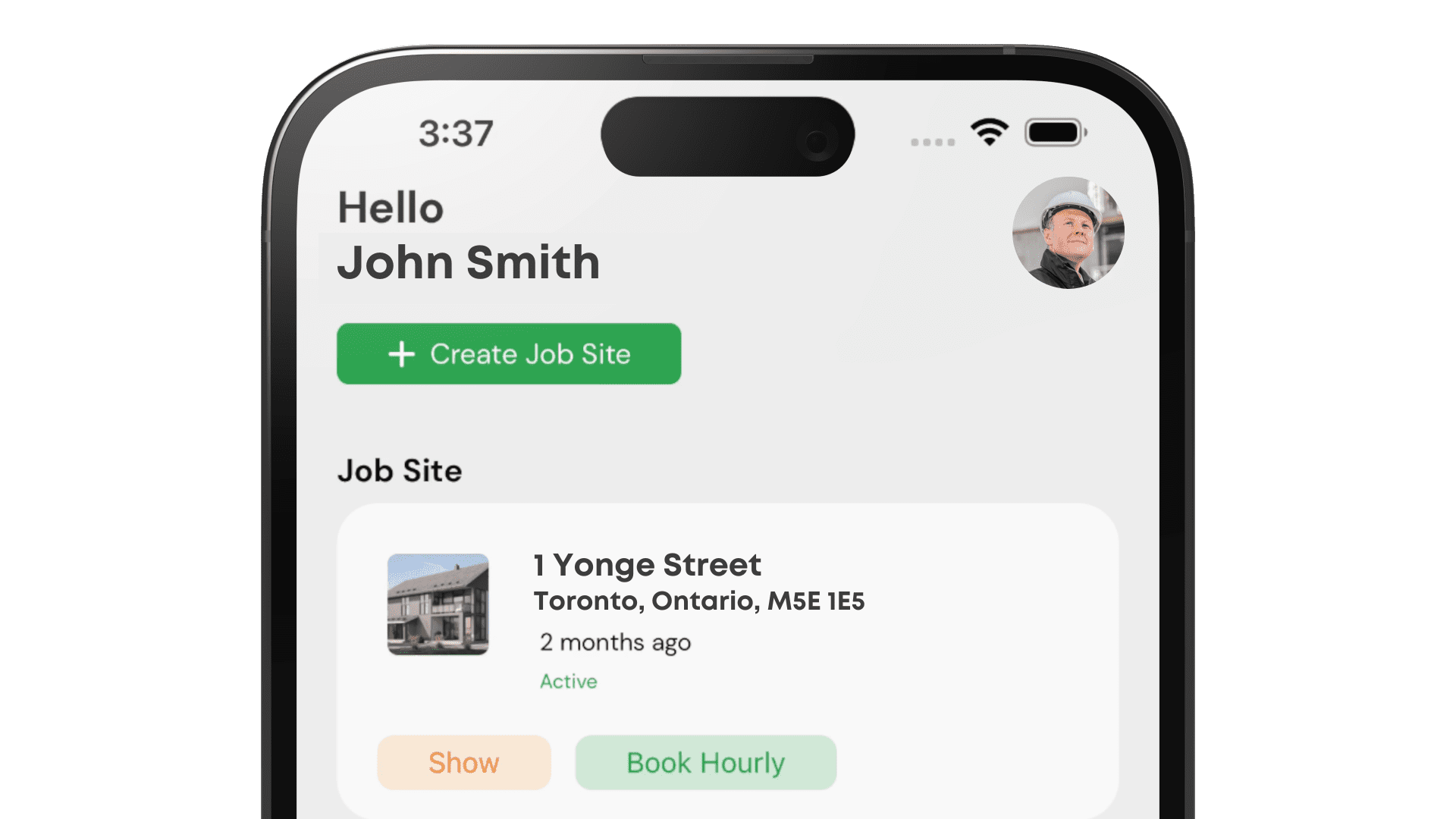 WE ARE HERE TO
HELP YOU GROW.
UBILD has everything you need to manage and grow your career in the trades. We work with you to set up a career plan that you are excited about. We then connect you with work and training opportunities to help you along that path.
Hourly Labour
From general labour to professional trades, UBILD is the best way to get booked for projects on your own terms.
Quoted Projects
Get notified when a contractor in your area posts a project within your skills. Submit a quote, schedule a site visit, and manage the project from the app.
With UBILD, you can either work on an hourly basis, or quote projects on a fixed-rate. In order to quote projects, you must have a registered business and endorsements from other contractors you have done projects for as a subcontractor.
STEP 1
Download The UBILD Crew app.
Tell us about your skills, tools and certifications. We will use this information to connect you to the most relevant jobs.
Meet with your account rep to learn a bit more about UBILD and how we can help you grow your career in the trades.
If you are the right match for a job, contractors will view your profile and book a shift into your calendar.
We HAVE WORK FOR YOU!
GET STARTED TODAY!